More house than I could have ever imagined we'd be able to own!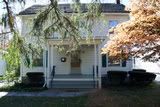 From the back..
The Garage.. (Which is going to be completely painted and have a new roof....I actually took these photos right after the contractor left)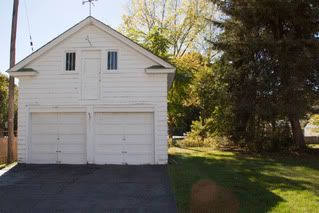 Inside the Garage Loft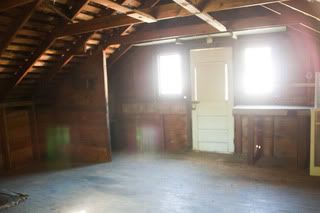 Back Yard
Entrance way from back door...
Third Floor - Full Bath
Third Floor (My Space)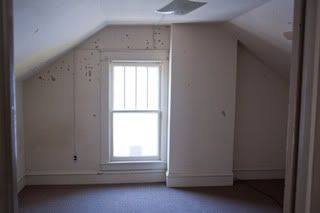 Second Floor - Bedroom 1
Second Floor- Bedroom 2 (I think maybe the Toddler's room)
Second FLoor - Bedroom 3
Second Floor - Bedroom 4
Second Floor - Bedroom 5
Second Floor - Bedroom 6 (Possibly the teens...smallest room, and he has very few toys (more videogames than anything)
Second Floor - Full Bath #2
First Floor - Family Room/Office
First Floor - Livingroom
The front door/entrance-way is between the livingroom and diningroom, but I didn't get a photo...I was kinda rushed, as the Realtor had an appointment and had to leave
First Floor - Diningroom
First Floor - Kitchen
First Floor - Half bathroom off kitchen
First Floor - Mudroom
And outside, next to the house....this one little lone flower...the only one still (kinda) alive...
We are so excited....just waiting for Bank commitment letter...but they don't for-see any issues..... Contractor is going through right after closing to fix any and all peeling, chipping paint, and put a new stove in.
We were so heart broken two years ago, when we had put an offer in on a house, and Rick got laid off.......so we lost it.......I told myself it just wasn't in God's plan, that he had something better in mind.....
He sure did! This is twice the house the other one was! My parents live next door, and the kids elementary school is 4 blocks away!
:)